Home Health Technology and Nutrition
We offer you non-invasive, FDA registered, health technology and foundational nutrition for relief of your physical discomfort, disease prevention and improvement of your personal health.
Our essential formula
For YOU - for LIFE - for ENERGY
Pure Air +
Pure Water +
Pure Food +
Enhanced Circulation = ENERGY
Getting essential oxygen and nutrients to your body's cells,
and taking toxins out through your circulatory and lymphatic system is key!
"For the life of the flesh is in the blood" (Leviticus 17:11)
Pure Air

You know that air is essential for life.  But the air we breathe is full of airborne toxins that adversely affect your health. 
Now you can purify the air you breathe in your home, vehicle or wherever you are with NASA-inspired, Certified Space Technology.
Click here for more information
Pure Water

Water, too, is essential for life. It is absorbed by the body to fuel cells, transport blood, remove wastes, and support almost every other vital function. Much of the water that is available today from municipal water sources is acidic and contains chemicals and impurities. This can adversely affect your health, cause premature aging, and hinder your general wellbeing. Now you can have pure, optimized water at home, on the go or wherever you stay while traveling. 
Click here for more information.
Pure Food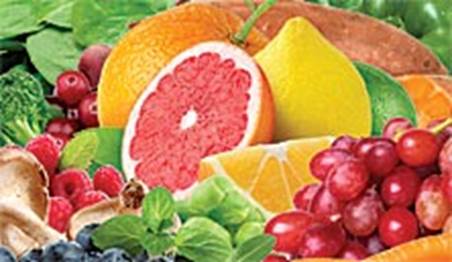 Getting essential proteins, vitamins and minerals necessary for life and optimum health is impossible in our industrial, consumer-oriented society unless you raise your own animals and grow your own fruits and vegetables in a toxin free environment.  But you can greatly enhance your nutritional foundation with daily nutritional supplementation needed for life and energy.
Click here for more information.
Enhanced Circulation

Aging, lack of exercise, toxins and disease hinder your body's circulation, impeding oxygen and nutrients from getting to every cell while allowing toxins to accumulate, causing inflammation within your body's cells.  Click here for vital warning signs that point to poor circulation.
Our non-invasive medical device is designed to improve circulation thereby supporting the body's natural self-regulating processes. Blood is the body's universal means of transport. Oxygen, nutrients, chemical messengers (such as hormones) and immune cells are all transported through our blood. When our body's cells, tissues and organs are adequately nourished, and metabolic waste products are removed, our bodies become healthy and function properly. The optimal regulation of circulation is a prerequisite for ensuring good levels of health and fitness.
The effects of one eight-minute session lasts 12-16 hours!
Click here for more information about microcirculation medical science and technology.  Click here for more information about our non-invasive medical device for your enhanced circulation.

Contact us to request personal service.